Summary rating from user's marks. You can set own marks for this article - just click on stars above and press "Accept".
Accept
Artec Spider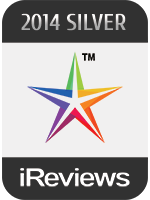 "The Artec group is a leading company in developing and manufacturing innovative solutions."
---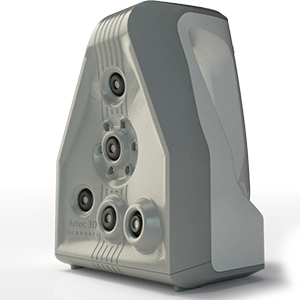 The Artec Spider 3D scanner is especially designed for CAD users and other specialized uses including product design, reverse engineering, mass production, quality control etc. When you combine it with the Artec Studio software, you will get a very powerful solution useful for inventors, designers, engineers, or any other profession.
The Artec Spider is one of the leading 3D scanners that are designed especially for CAD usage. With a scanning accuracy of up to 50 microns and up to 100 microns of resolution, this scanner provides some incredible performance. It is especially useful when you are scanning tiny objects containing sharp edges, intricate details and thin lines.
Artec Spider comes with a ground-breaking level of detailed scanning technologies. With this 3D scanner, you can easily digitize small-sized objects while retaining their full colors and then creating detailed CG scenes. The device scans information at a rate of 24bpp (bits per pixel) and 1.3 megapixels of resolution. The final output could be directly used in animation, CG, or any other graphic-heavy applications.
Maintaining product quality is very easy with Artec Spider. Its powerful features like high resolution, incredible precision, multiple measurement tools and higher rate of accuracy make it a perfect tool for the job. By using these features, you will not only be able to eradicate manufacturing errors, you will also be able to identify deformations and ensure quality requirements precisely.
Artec Spider is capable of capturing up to 7.5 frames per second. Each of the frames is 3D images too. As the frames are fused instantly, there is no post-processing required for them. The long list of features and the versatile nature of the Artec Spider have made it a perfect candidate for use in various processes like manufacturing and rapid prototyping, and in a diverse range of industries including aerospace, graphic design, automotive, medicine, heritage preservation and many others.
If you need a fast, detailed and harm-free 3D scanner for medical purposes, you can consider the Artec Spider as one of your top choices. The scanner performs digital scans within seconds and produces really fast outputs. Therefore, whenever you need 3D images of the whole human body or a part of the body, you can depend on the Spider. The device is completely safe to use on the human body. It does not emit any magnetic radiation either, therefore it does not need any special markers and is safe to use with other medical instruments. Artec Spider 3D scanners are being used in many branches of the medical field with much success.
Scanning with the Artec Spider is as easy as pointing it toward an object and pressing a button. Scanning will begin immediately. It's that simple. The scanner does not require going through any lengthy calibration procedure to begin a scanning session. There are visual and audible aids available for helping you through the scanning process. In order to create 3D scans, just rotate the scanner around the object and the scanner will do its job. Latest technologies like real-time surface alignment will make sure that you can easily identify the remaining areas that need to be scanned. It is also possible to re-scan some parts of the object, which is an interesting feature.
The Artec Spider weighs only 1.9 pounds (850 grams), which makes it very portable and perfect to use anywhere. The portability of the scanner has made it a perfect solution for scanning objects that can't be moved. The scanner is so compact that a set of these were used in a paleontological expedition in Kenya last August. Artec did not use any kind of electromagnetic tracking system in the Spider; therefore metal objects would not affect the accuracy or performance. With its impressive 1,000,000 points per second processing speed, Spider is considerably faster than the conventional laser scanners. If you want, you can use the scanner with a battery, which is enough to keep it running for hours. You don't have to worry about scanning objects in places where constant electricity supply is not available.
The latest version of Artec Studio works seamlessly with the Spider. Therefore, it is possible to make continuous scans. Unlike other applications, you don't have to do manual alignments with Artec Studio. All the frames of a scan are automatically aligned. The studio also integrates with existing photogeometry solutions. Photogeometry is crucial in product development, industry design and lots of other relevant fields. The perfect combination of Artec Spider and Artec Studio provides a supporting environment for photogeometry measurements. You just have to import the photogeometry measurements and scan the object with the special reference targets, and that's it.
You can export the final output into a number of 3D formats including STL, PlY, VRML, OBJ, PTX, E57, ASCII, AOP and more. The output works with most of the available 3D processing applications like AutoCAD, Autodesk Maya, 3DMax, XSI, Blender, Rapidform, Mudbox and others. Additionally, it is also possible to export the data into a CSV file.
The Artec group is a leading company in developing and manufacturing innovative solutions. With its headquarter in Luxembourg, the company consists of experienced professionals who are dedicated to provide quality products in the fields of 3D surface capturing, processing and face recognition technologies. With its great quality and easy to use set of features, the Artec Spider 3D scanner is included on our list of iReviews 2014 best 3D scanners under $50,000.
Related YouTube videos: