Summary rating from user's marks. You can set own marks for this article - just click on stars above and press "Accept".
Accept
LMI Technologies HDI 120
Price:
Contact
Pros:
1. Great performance
2. Can be combined with other HDI 120s for 360 degree scanning
Cons:
1. Supports fewer file formats than other scanners in its class
2. Requires a CAD-Class workstation that is not included
Back to reviews
Visit website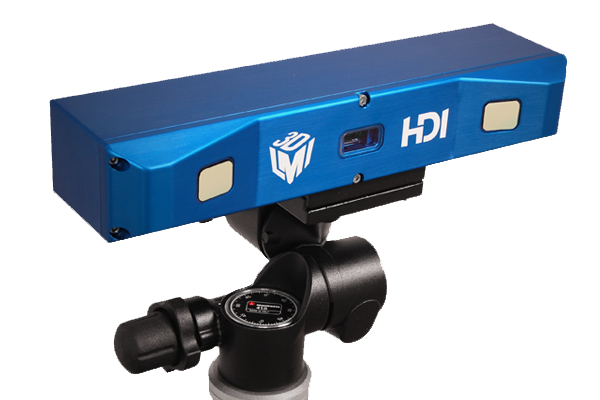 The LMI Technologies HDI 120 is a compact but extremely effective 3D scanner designed primarily for OEM manufacturing lines. The design allows for chaining and connections of multiple HDI 120s in ways that can automate scanning processes along different points of a production line. They can also be placed in a circle for 360 degree scans of smaller objects. Hailed as both accurate and repeatable, the HDI 120 can perform one of the most important functions of quality control on a production line: The ability to reproduce the same results time and time again with unwavering consistency.
LMI Technologies is one of the leading manufacturers of 3D scanning technology, based in Vancouver, Canada. A company dedicated to providing customers with what they need, LMI not only produces their technology with customer feedback in mind, but are also open to providing custom applications that can fit just about any company's needs. This not only suits specific requirements, but also provides a cost effective way to integrate 3D scanning into already functioning production lines. They provide smart sensors, inspection scanners, software and much more.
The construction of the HDI 120 is ideal for factory applications as well, with a solid fabricated aluminum body that is IP67 rated (dustproof and water resistant), allowing for accurate and repeatable results in some of the harshest conditions, in all seasons, all year around. This scanner is also extremely versatile and can accommodate any number of demanding and critical applications, such as 3D inspection, 3D measurement and 3D visualization.
The other half of the package is the software, which possesses enhanced processing capabilities designed to increase both accuracy and convenience. This is the bread and butter of the system if you will, allowing automation of scanning processes in any type of scenario, in a way that provides not only high resolution scanning, but merging, alignment and editing as well. This provides a total software package that avoids the need to export to a third party 3D application. It has everything you need. Add to that a full field scan time of 3/10 of a second and a resolution of up to 985,000 points and you have a total, high value solution for a competitive price.
Since a lot of the processing capabilities are in the software, a CAD-Class workstation with good performance capabilities is necessary to run the FlexScan3D software package. This will add to the cost slightly when retrofitting a manufacturing line, but for modern lines that are already automated, the capabilities will already be built in. The included Gigabit Ethernet interface ensures that data is transferred as quickly as possible to accommodate high speed manufacturing lines. The units also come pre-calibrated, so installation is easy and learning curves are short. Before you know it, your quality inspection processes will be automated and more accurate than ever before.
With a small but sturdy unit designed to minimize costs, a powerful software package that is intuitive but accurate and a range of custom-tailored applications, the LMI Technologies HDI 120 rounds out our list of iReviews 2015 best 3D scanners under $50,000.
Related YouTube videos: