Summary rating from user's marks. You can set own marks for this article - just click on stars above and press "Accept".
Accept
ShapeGrabber LM600
Price:
Contact
Pros:
1. Scans objects up to 2 feet long
2. Built with simplicity of design to keep costs low but quality high
Cons:
1. Isn't rated to support more common file types like STL and OBJ
2. Not as visually appealing as other models
Back to reviews
Visit website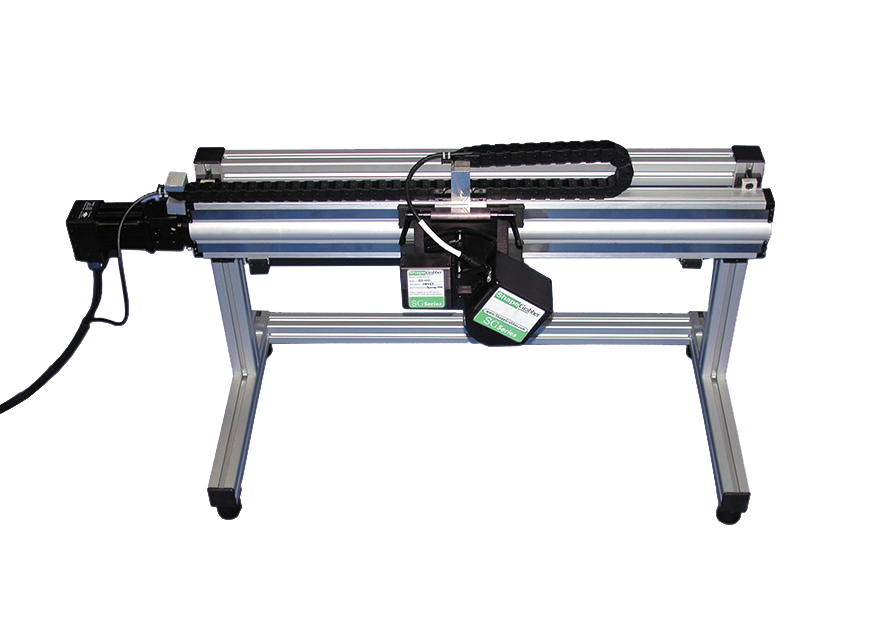 The ShapeGrabber LM600 is a solid and dependable 3D scanner that provides excellent results, while also providing excellent value. The company's aim with the LM classic 3D scanner line is to produce an affordable solution for small and medium business and industrial needs. They accomplish this with a design that is sleek and minimal but also sturdy and reliable. One of many scanners produced by ShapeGrabber, the LM600, is intended to handle small-to-medium scan jobs. The LM600 is the smallest in their line of classic scanners, their largest model being able to scan objects nearly 6 feet in length.
For the last decade, ShapeGrabber has been one of the leading manufacturers of 3D measurement technology, providing accurate and fast solutions to customers in the aerospace, medical, automotive and other industries. They provide scanners that improve the precision and reliability of parts inspections, which in turn improves the overall quality of the final product. When you have accurate reproduction of parts in a mass-production setting, consistency is increased, therefore increasing safety. They are considered to be one of the pioneers in the metrology field, and are hailed as the next generation in 3D scanning technology.
The LM600 is a rail mounted system, built with sturdy precision tubing designed to ensure consistent scan results without any unnecessary wobble or travel, which can cause distortion of the scans. This model has a scan volume of 600mm x 175mm x 190mm (24″ x 7″ x 7″) which is considered sufficient for scanning small-to-medium size objects. With a footprint of 790mm (31″) long x 400mm (16″) wide, there is a small footprint to scan volume ratio due to the minimalized and basic design of the scanner, which means that you get the most out of the space you are using. For small businesses with small workspaces, this can be a real benefit. Furthermore, with a working height adjustable up to 490mm (20"), there is plenty of room available to place delicate parts in the scanning area without the danger of bumping, chipping or breaking anything.
Depending on quality settings, the ShapeGrabber LM600 can scan over 100,000 points per second, making acquisition extremely fast, which can save a significant amount of time of this scanner is to be used for continual inspection tasks. The scanning technology is compatible with a wide variety of materials and can accommodate all colors. It also produces the same quality of results in all normal lighting conditions.
The package comes with a scanning platform, which includes the rails, motors and all cables. It also comes with one scan head, ShapeGrabber SGCentral software for scanning and file manipulation and a CAD-compatible workstation. You also get 1 day of onsite training, a 1 year warranty of parts and labor and 1 year of technical support, which includes software maintenance. With this, combined with the excellent capabilities of this scanner, it is no wonder that ShapeGrabber is one of the leaders in the industry, and their LM600 3D scanner rounds out our list of iReviews 2015 best 3D scanners under $10,000.